Are you interested in blinds for your home or office, but concerned about safety of Motorized Roller shades, effectiveness or ease of operation? If so, Motorized Roller Shades are a great alternative for you. At Sarit Arnesty Custom Drapery, we're experts in designing and manufacturing this type of window covering, and are dedicated to doing so better than anyone else in the  Toronto . If you're looking for practical, modern and stylish window coverings, choose Sarit Arnesty Custom Drapery  .
Benefits of Motorized Roller Blinds
Motorizing your window coverings may sound complicated or unnecessary to some, but it needn't be. It can make huge improvements to your home, and we make the process of choosing the right ones simple. If you take that step, these are all the benefits you'll be able to enjoy: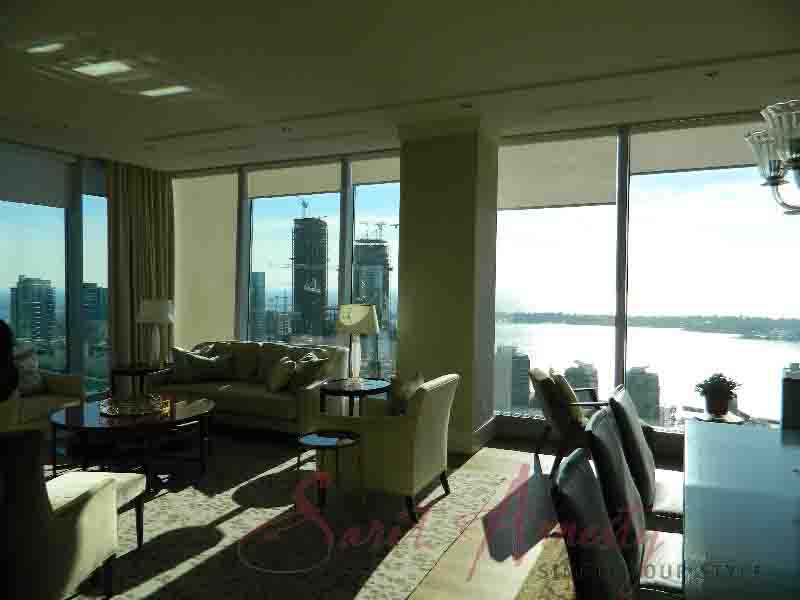 Ease of Use
With traditional blinds, things can get tricky. They need to be adjusted by the use of a cord or rod, which usually needs to be twisted and pulled, and it's not always easy. A motor makes it completely hassle-free. All you need to do is press a button, and the blinds will roll up or down smoothly. With some types, you don't even need to do that. Sensors can detect when the blinds need to be adjusted and do it automatically.
Energy Efficiency
Motorized Roller Blinds and Shades may use electricity to operate, but that doesn't mean they'll cost you more in utilities. In fact, they could actually save you money. Did you know that this type of intuitive window covering can help you to reduce your energy consumption? They do so by adjusting the amount of light that enters a room in order to control its temperature. As a result, you can use less energy on heating and air conditioning and enjoy lower bills at the end of each month.
Safety
Motorized Roller Shades are much safer than the traditional, manual type because they don't require the use of a pulling cord. Hanging cords and strings pose a hazard as small children or pets can become tangled in them. You may be worrying about mechanisms and moving parts, but they are completely safe. All rods and mechanisms are concealed and enclosed in fabric, so they don't pose a risk. When it comes to safety, these are some of the best window coverings you can use for your home.
Style
Motorized Roller Blinds never go out of style. They create a more crisp, clean look than curtains do, with their classic, simple and sophisticated design. Coupled with your choice of fabric, with its unique colour, pattern, weave and texture, it can create a look that both you and your visitors will love for years to come.
Practicality
Motorized Roller Blinds are ideal for covering windows that are in hard to reach places. Instead of having to get up and adjust the blinds manually, you can control them using a Remote Control Blinds, a centralized control panel, or automatically using sensors. For people with mobility problems, this is a great solution.
Versatile Light Management
Motorized Roller Blinds are perfect for managing the amount of natural light that comes through your window. With drapes, curtains or shutters, you're limited to an open or closed position. With blinds and shades, the position can be adjusted to let just the right amount of light in. You can even get dual blinds with one blackout layer for when you want to maintain privacy and a sheer layer for when you want to let the sun shine in.
Customized for You
All the Motorized Roller Blinds we make are designed to meet your unique specifications. As well as enjoying all of the benefits listed above, you can customize your blinds by selecting your choice of fabrics, hardware and extra features. In the end, you'll have something that's completely original, fitting not only the functional needs of your home, but your individual tastes, too.
Get a Free Consultation
Motorized Roller Shades  can add not only convenience, but a touch of class to your home décor. To take the first step in getting some for yourself, contact us to arrange for a consultation absolutely free of charge.
Contact us today for Motorized Roller Shades and Blinds in Toronto