Motorized roller blinds ramp up the appeal of any space and provide you with a no hassle way to control light levels and save energy. Perhaps because they're still a somewhat uncommon choice though people tend to have questions and even concerns when it comes to motorized roller shades. (Or could it be that because people have questions or concerns that they're still a somewhat uncommon choice?) Regardless of whether the chicken or the egg came first we're going to take a look at some common concerns regarding motorized blinds and see if we can't set your mind at ease.
Addressing Concerns About Motorized Roller Blinds
Below we're going to present some of the most common concerns people have regarding motorized window blinds and provide answers that will hopefully clarify things for those interested in this type of window treatment.
Concern 1: Aren't motorized blinds dangerous?
This concern simply has no legs. The truth is that motorized window shades are actually a step up in safety from standard blinds that have cords that hang down tantalizingly close to the outstretched hands of curious kids. Every year dozens of children are injured Canada when they reach out and pull on blind cords. And while you can always take precautions to childproof your manual blinds you can go another step further by just installing motorized blinds in the first place.
Concern 2: Won't motorized blinds increase my energy bills?
While on the face of it this concern seems logical enough the fact is motorized blinds can actually help you reduce your energy consumption. Motorized blinds can be fully automated to raise and lower at specified times even when you're busy with other things. This allows you to regulate the amount of solar heat you allow into your space: more on those chilly mornings, less when the sun is bearing down in mid-afternoon. As a result your indoor environment will remain more stable and require less augmentation from artificial sources like your furnace.
Concern 3: Aren't motorized roller shades really expensive?
Like many things the ultimate cost of motorized window blinds will depend on a variety of factors including the number and size of your windows, the type of blind you select, the type of motor you choose to perform the lifting and lowering and the cost of installation. In most cases however installing blinds with motors is in the same price ballpark as installing custom curtains.
Concern 4: Can I find blinds to match my decor?
There's a common belief afoot that blinds are only available in one style (loosely defined as "blinds style") and maybe one or two colours. In fact, from light filtering to blackout to an array of colours, textures and patterns the variety of rollup blinds is actually pretty astonishing. You're absolutely certain to find one that matches your decor to a T whether your home is Victorian or Mid-Century Modern.
Concern 5: Don't the batteries need to be replaced every few weeks?
First of all you don't need to install battery powered motors for your window shades. There are plenty of styles that allow you to plug them directly into a wall outlet so power is never an issue. That said, if you should decide that you'd like to forgo having cords running down your walls and are interested in battery powered blinds you should be happy to discover that on average you shouldn't have to replaced batteries more than once every 12 – 18 months.
Advantages of Motorized Blinds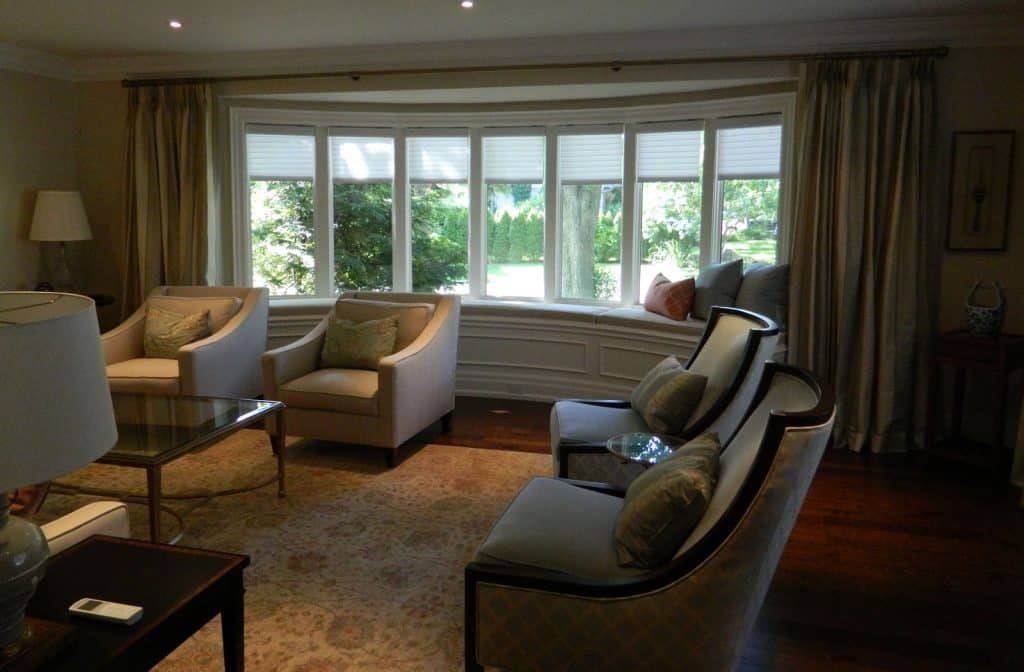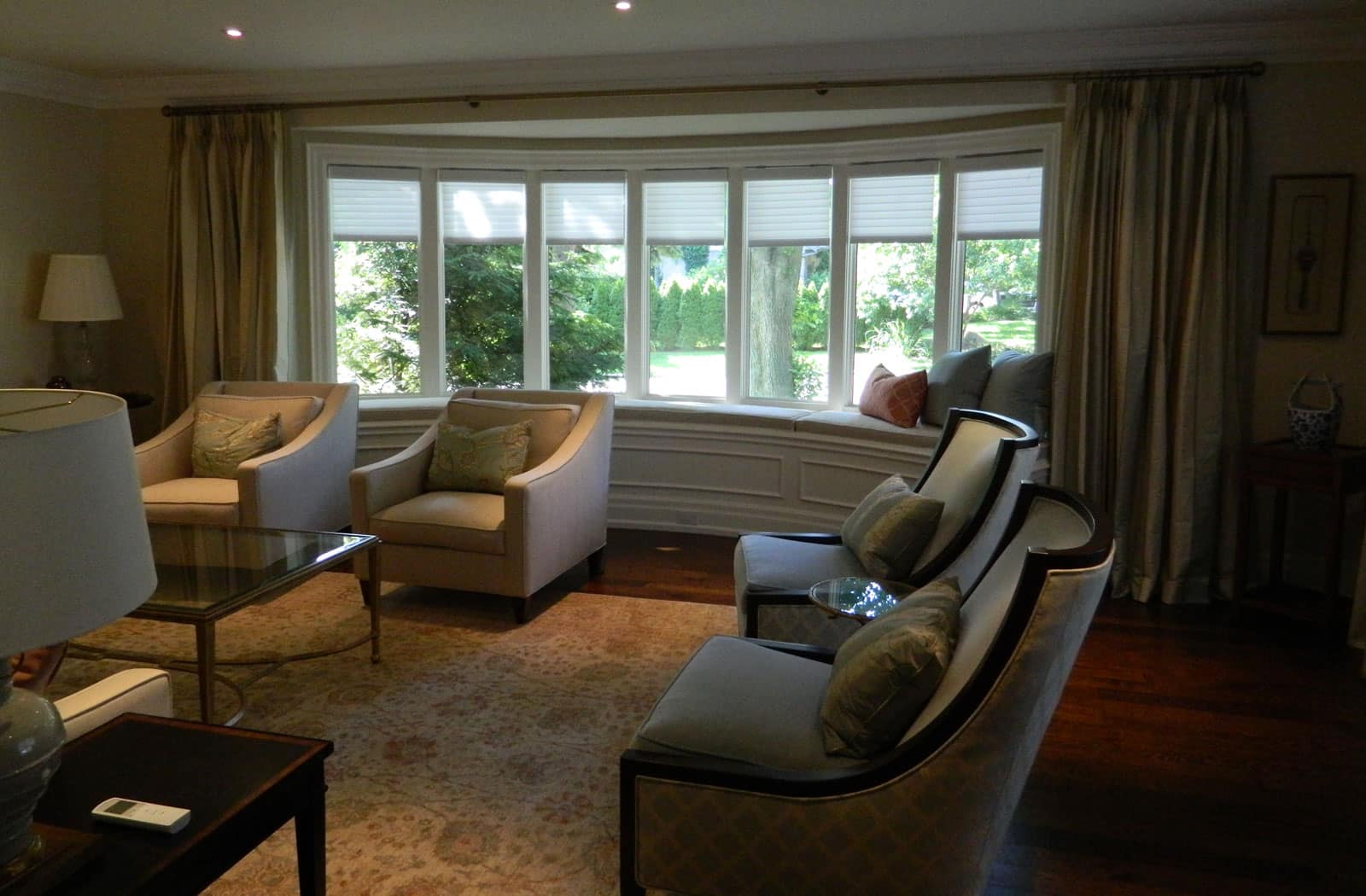 Whether you call them blinds or shade this type of motorized window treatment provides several benefits that aren't always obvious including:
Freeing you up to do other things – Having to go around the house opening and closing blinds, drapes or other Custom window coveringss can be a chore. Motorizing your blinds frees you of the drudgery.
Saving your furniture – UV light from the sun can destroy upholstery and bleach out woodwork, artwork and expensive Persian rugs. Motorizing your blinds and then programming them to open and close at specific times will allow you to protect your valuables.
Energy savings – Your blinds can be programmed to let in warm sunlight early in the day and block it out during the mid-afternoon. This enables you to maintain a more stable environment. Closing the blinds also prevents your expensive heat from escaping through the window.
Conclusion
Motorized roller shades are the common sense way to contain energy costs while at the same time ramping up the aesthetic appeal of your interior decor. And all for less than you might imagine. Give Sarit Arnesty a call today on 647-898-4073 to find out more about your options when it comes to installing beautiful, reliable, energy saving motorized roller blinds in your home or office.
Other Sources meant to help Toronto Homeowners for Custom Drapes , Window Covering & Motorized blinds